HiCandidate™. As simple as 1-2-3.
Get started
Just link your career page or applicant tracking system to HiCandidate™ and choose channels, budgets and ad copy. Of course we accompany you through the entire onboarding process.
Watch
Our intelligent software now takes care of perfect targeting based on data, publishes and optimizes each of your ads. Fully automatic and without manual effort for you.
Enjoy
Here we go. All your ads are now published and will be published to the networks of your choice. You can look forward to more traffic and new applications. Recruiting with HiCandidate™ is that easy.
The features at a glance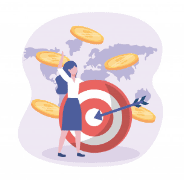 Automatic targeting
HiCandidate™ takes over the creation of advertisements and target groups for each of your job ads! Fully automated, absolutely reliable and constantly monitored and optimized by our algorithms.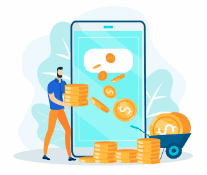 Full budget control
You can set your own daily budget and maximum duration of your ads - starting from 6€ per job and day. And if your job goes offline before the end of the term, we also stop your ad (and the costs). Cool, right?
Social Media Channels (Basic)
With HiCandidate™ you can currently automate ads on Facebook, Facebook Messenger, Facebook Audience Network, Instagram and Google Search Ads using the Basic channels. You can see how many channels you can use in your package in the price overview.
Premium Social Media Channels
To advertise your job offers even better, we also have Premium channels on offer. Currently these are Snapchat, LinkedIn , Facebook Lead Ads, WhatsApp Ads (planned) and Retargeting Ads (planned). You can see which channels you can use in your package in the price overview.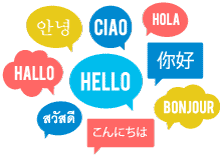 ¡Hola!, Bonjour und Goede Dag
HiCandidate™ speaks many languages. German and English are currently available, some 27 other languages are on the roadmap. Pretty good for international recruiting, isn't it?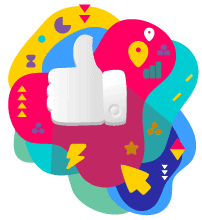 Flexible through add-ons
With our Add-ons you can add more active jobs, languages or channels to your HiCandidate™ plan. Just talk to our support and you will get an offer immediately!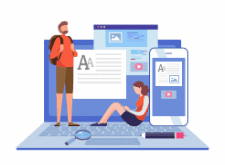 Your ads, your text!
Even if everything works automatically in HiCandidate™: You can design the copy texts for your ads by yourself and use many variables from your feed. So your corporate wording from your job ads will be preserved! Anytime.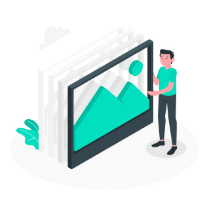 Your ads, your pictures!
You want to use your own pictures in your job ads? Of course you can do so in HiCandidate™. Just upload them to your feed. You don't have pictures? Then we will automatically use suitable stock material for your ads.
KPI and Reports? Absolutely transparent!
We measure everything. You can view all key figures and the costs of your ads at any time. So you always have an overview of all clicks on all channels. At the push of a button you get a clear report.
Best performance, GDPR-compliant
No matter how many ads you place: Our servers are running high performance and are always available. Of course our handling of data, technology and communication is GDPR-compliant.
Aaarrrrrghhh! (Sure, there's support too.)
Something not working? Or did you accidentally delete the Internet? Not a thing – our friendly support team will be happy to help you via chat or e-mail. Just contact us and we will help you quickly 🙂
You're missing a feature?
Get in touch with us. We are looking forward to your feedback.